OUR JOURNEY TO THE HOLI POWDER
We are a young and dynamic team and would like to color up your life! A few years ago during our travels through India we had the amazing opportunity to be part of the original Holi-Festival. We were inspired by the vivid colors and happy people surrounding us and came up with the idea to offer the Holi powder in Germany. Because who does not want to celebrate peacefully with his friends and family, sing, dance und throw around colored powder?
Leave the work week behind you as you let yourself be carried away by the spirit of the Holi celebration. The Indian Holi festival stands for equality and joy, and it easily enchants thousands of people worldwide. Whether you are young or old, rich or poor – at this colorful celebration everyone is equal and just shares a beautiful experience with each other. Immerse yourself in the colorful festivities with your friends and enjoy a marvelous time together.
We want to see you covered in colors! We would like to enrich your life with our Holi powder and bring the fun of the Indian Holi festival to your home. Snatch a couple of bags of color and let the color battle start!
Colored greetings,
Your Holipower team
HOLI COLORS – AS INDIVIDUAL AS YOU 
Holi Beutel – individuell verpackt
Verleihe dem Holi Pulver auf Deinem Festival einen ganz persönlichen Touch!
Wir bieten Dir individuell bedruckte Tüten an, kostenlos ab einer Bestellmenge von 5000 Beuteln. Du teilst uns Deine Vorstellungen bezüglich des Designs mit, sendest uns Deine Logos zu und wir setzen das Ganze für Dich um. Außerdem kannst Du bei individuell produzierten Holi Farbbeuteln die enthaltene Menge selbst bestimmen. Es stehen zum Beispiel wahlweise folgende Größen zur Verfügung: 50g, 75g, 85g, 100g.
Hierbei ist zu beachten, dass in der Regel eine zusätzliche Lieferzeit von 14 Tagen (Produktionszeit) eingeplant werden muss.
Holi powder in bulk packaging
You want to use larger amounts of Holi colors, without having to open up hundreds of small bags? No problem!
For Holi Runs, specific photo shootings, or movie productions we offer Holi powders in bulk packaging too. We always have 25kg bags in stock, but we do also offer individual solutions for bulk orders. In which case, you can determine the size of packaging itself, which is best suited to your intentions.
COLOR UP YOUR LIFE WITH HOLI POWDER 
WE ARE ALWAYS HERE FOR YOU 
YOU HAVE QUESTIONS? WE GOT ANSWERS!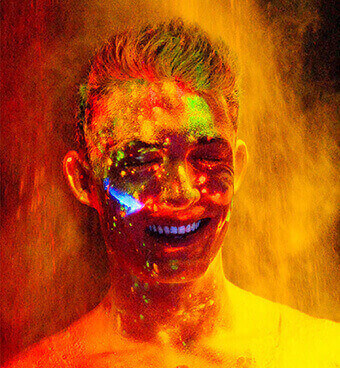 MARTIN LATOUR
FRENCH SALES MANAGER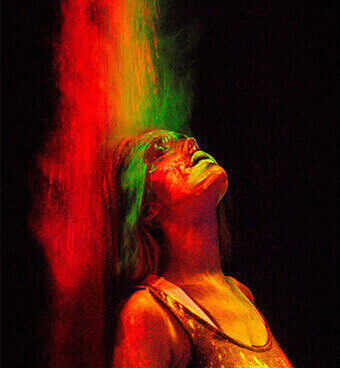 NERE MENOR
SPANISH / ENGLISH SALES MANAGER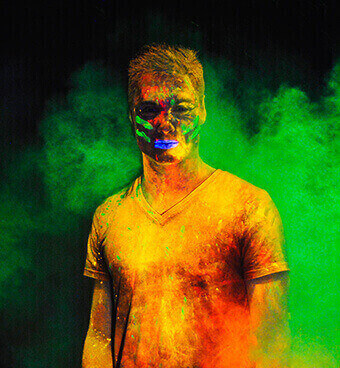 EUGENIO GRASSO
ITALIAN SALES MANAGER
SAFE PRODUCTION 
Our Holi Powder production is controlled by strict safety and quality assessments. We are happy to send you all necessary certificates upon request. 
HOLI POWDER LOGISTICS 
We send our Holi powder around the globe everyday with partners all over Europe to ensure you a fast delivery without any risk. 
WOULD YOU LIKE TO BECOME OUR PARTNER?
WE ARE ALWAYS LOOKING FOR YOU NEW PARTNERS AROUND THE WORLD. JUST GET IN TOUCH WITH US AND WE WILL GET BACK TO YOU AS SOON AS POSSIBLE TO DISCUSS A POSSIBLE PARTNERSHIP.